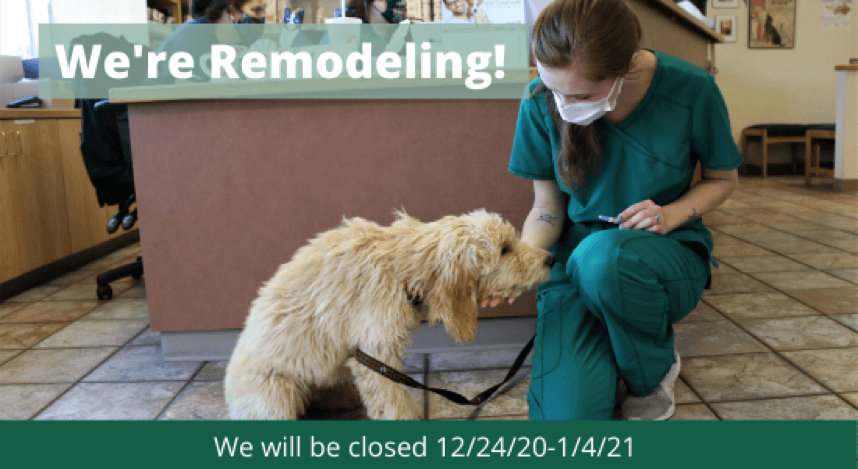 Pardon our dust – we are remodeling! The hospital will be CLOSED starting at noon on 12/24/20 and we plan to re-open again at noon on 1/4/21. Our building was built in 1947 (whoa!) and an update was well overdue. Get excited for an updated lobby, additional exam room, improvements to our surgery and dental services, and a new public restroom! All of this will help us better serve our clients and their pets.
If you have any questions or concerns, please give us a call at (541) 345-1544.
If you need a refill on your pets' chronic medications, please let us know soon.
For emergencies, please call Emergency Veterinary Hospital at (541) 746-0112.